What is the recipe for success in co-leadership? Helena Burghardt and Nils Kuever have not only been co-leading the Customer & User Engagement team at Bosch Digital since fall 2022. They have also experienced how this working model improves teamwork, has positive effects on family life, and makes them grow both professionally and personally.
©Bosch.IO
10 years ago, Helena and Nils first met at Bosch Software Innovations. Back then, Nils was responsible for digital marketing, and Helena dealt with communications. In January 2020, Nils became product owner of digital analytics at Bosch, which caused them to part ways for a short time. In March 2021, however, he joined the Customer & User Engagement team, where Helena was marketing AIoT products and was a Bosch.IO website owner. Since fall 2022, they are now reunited as co-leaders of the Customer & User Engagement team at Bosch Digital. Helena is responsible for communications and change management, while Nils' area of responsibility includes marketing as well as administrative and budget-related topics.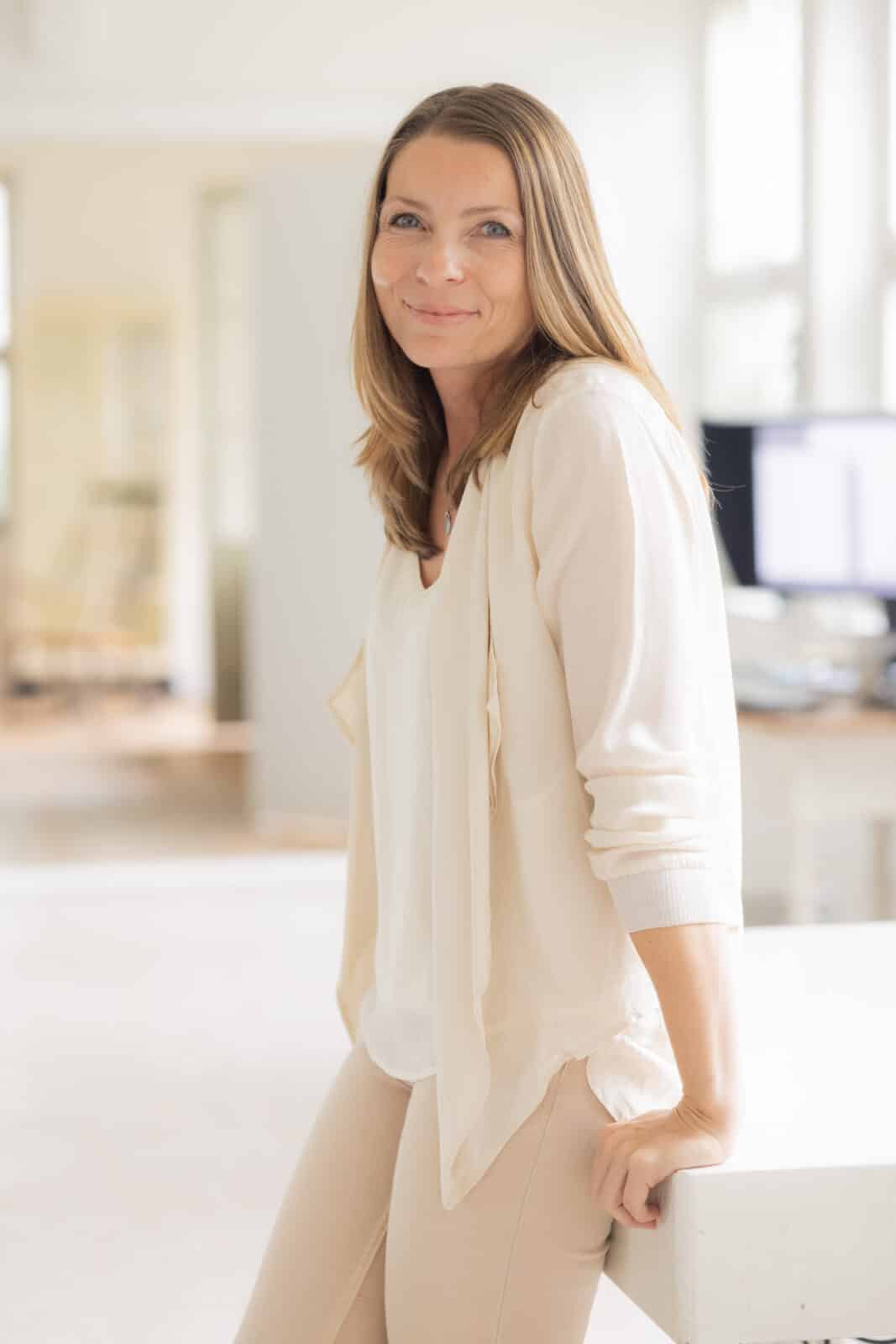 ©Bosch.IO
The basis for co-leadership
Unlike a job-sharing tandem, co-leadership refers to joint leadership with professional separation. For Helena and Nils, two factors were decisive for the formation of their co-leadership team: on the one hand, time was an important reason, since both have families and want to remain an active part in them, which is why they cannot navigate 50-to-60-hour weeks. On the other hand, they already had good experiences with job-sharing. In most projects within the Customer & User Engagement team, at least two people work together. The result: tasks are completed faster, and productivity increases.
Starting the co-leadership journey
The two got used to their new tasks quickly – not only because they had worked together for a long time before, but also because Helena and Nils agreed on how they wanted to lead and had a good understanding of each other's skills. This was also important for the team, as the transition period could be kept to a minimum and, most importantly, stability quickly set in. How did the two co-leaders manage this? Their recipe for success is regular coordination meetings, which they still hold today to counteract overload and keep track of things.
When two people contribute their expertise and leadership knowledge as well as their experience, they can not only learn from each other, but also respond to challenges and the team in a much more differentiated way.
Ups and downs – but steadily forward
At the beginning of the leadership program, Helena and Nils had to work hard. The main challenge was to switch from the role of team members into the role of team leaders. While both were previously used to offering solutions themselves, they now had to delegate and leave room for the team members. This space was quickly filled by new opinion leaders and impulse generators. Helena and Nils also learned how to deal with differing opinions. Despite certain natural disagreements, a common solution must be found and the two must speak with "one voice". In the event of conflicts, they address the issues openly. When time is scarce for coordination, decisions must sometimes be made alone. This and the above points require knowing each other well and establishing mutual trust. For Helena and Nils, this happened very quickly due to their long prior working relationship.
©Bosch.IO
The keys to success
Co-leadership lowers the inhibition threshold to take over a leadership position, as this working model aims at a better work-life balance. In addition, various studies prove that decisions can be made faster since pairs don't lose focus that often and get stuck on fewer points. In the event of vacation or illness, Helena and Nils can substitute each other. In addition, they have both increased their network and benefit from each other's contacts. The co-leadership model also allows them to continue active work on projects without neglecting the team. For Helena and Nils, honesty, openness, and respect are paramount. Recognizing the other's achievements, giving and accepting critical feedback, as well as focusing on the team goals are further important success factors. In a nutshell, you are stronger together.
©Bosch.IO
Co-leadership in private life
Helena and Nils not only use the co-leadership model at work. They also apply it in their private lives. They are both family people and want to spend time with their children. At the same time, they want to be effective on a professional level while having enough time to themselves. For Nils, a fixed framework, a clear division of work and private life, as well as high commitment in everything he does is the best way to achieve this. Equality is probably what describes his co-leadership role and his family life best – not only regarding household issues or the decision who picks up the daughter, but also in all work-related contexts. Equality is no buzzword for Helena and her daughter, either. In fact, she has never experienced family life in a different way.
To everyone out there:
A co-leadership model is only possible if your job-sharing partner is close to "the perfect match" – both on a personal and a professional level. Only if you really join forces, put the team's goals first, and identify with your job role and team, will the co-leadership model be successful. And finally, it is important to use the time you gain through shared leadership for yourself and your private life!