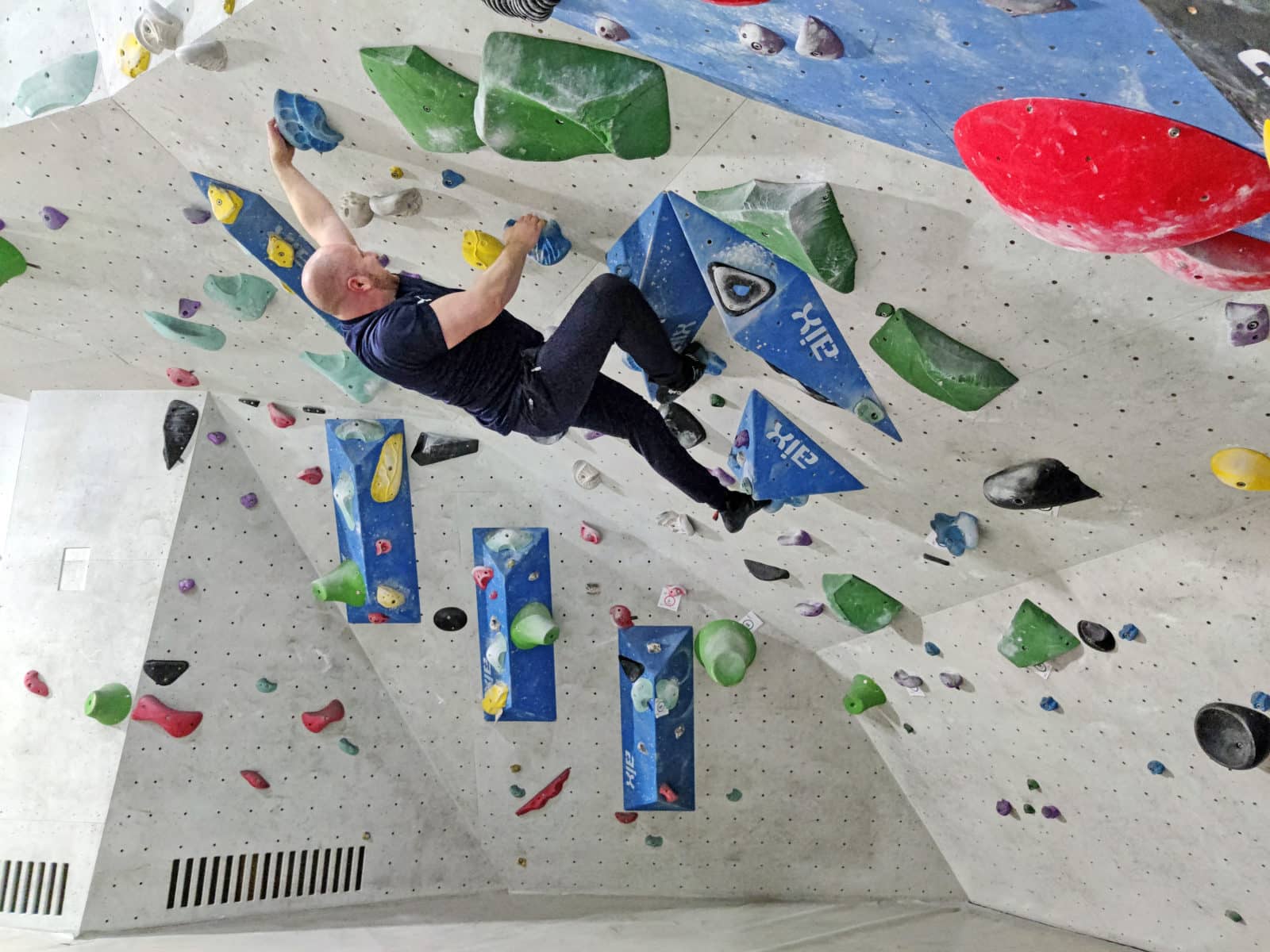 ©Bosch.IO
Vitali works as a User Experience consultant at Bosch Digital. In this story, he tells us about his background, his work at Bosch Digital, and why Bosch is the place to be for UX designers and researchers. Designing a Career: An UX Consultant's Story.
In high school and even after graduating, Vitali was sure he would study biotechnology – after all, biology had fascinated him from an early age. But everything changed when he took on a part-time job at an advertising agency during his civil service: What started out as making coffee and taking on messenger tasks turned into Vitali's very first customer project and inspired his love of design. "I always knew I had a knack for art in its many forms – be it photography, painting or image editing. But before my stint in advertising, I would have never imagined that it might be something I could do professionally," he remembers.
Having accidentally found his true calling, Vitali decided to change his plans: He enrolled in the Hochschule der Medien in Stuttgart to study Information Design, which combined design, psychology, and computer science – thus connecting his new-found love for design with his existing interest in science and biology. "There's a lot of cognition psychology in UX, which is tied to both biology and informatics," he explains. This broad spectrum enabled him to then work at the interfaces between users and developers, customers and engineers – in an equally broad spectrum of companies: After his studies, he gained experience in UX agencies, industrial companies, as a freelancer and as a lecturer at Esslingen University of Applied Sciences. Here, he taught user centricity and design to computer scientists, some of whom are now his colleagues at Bosch Digital.
©Bosch.IO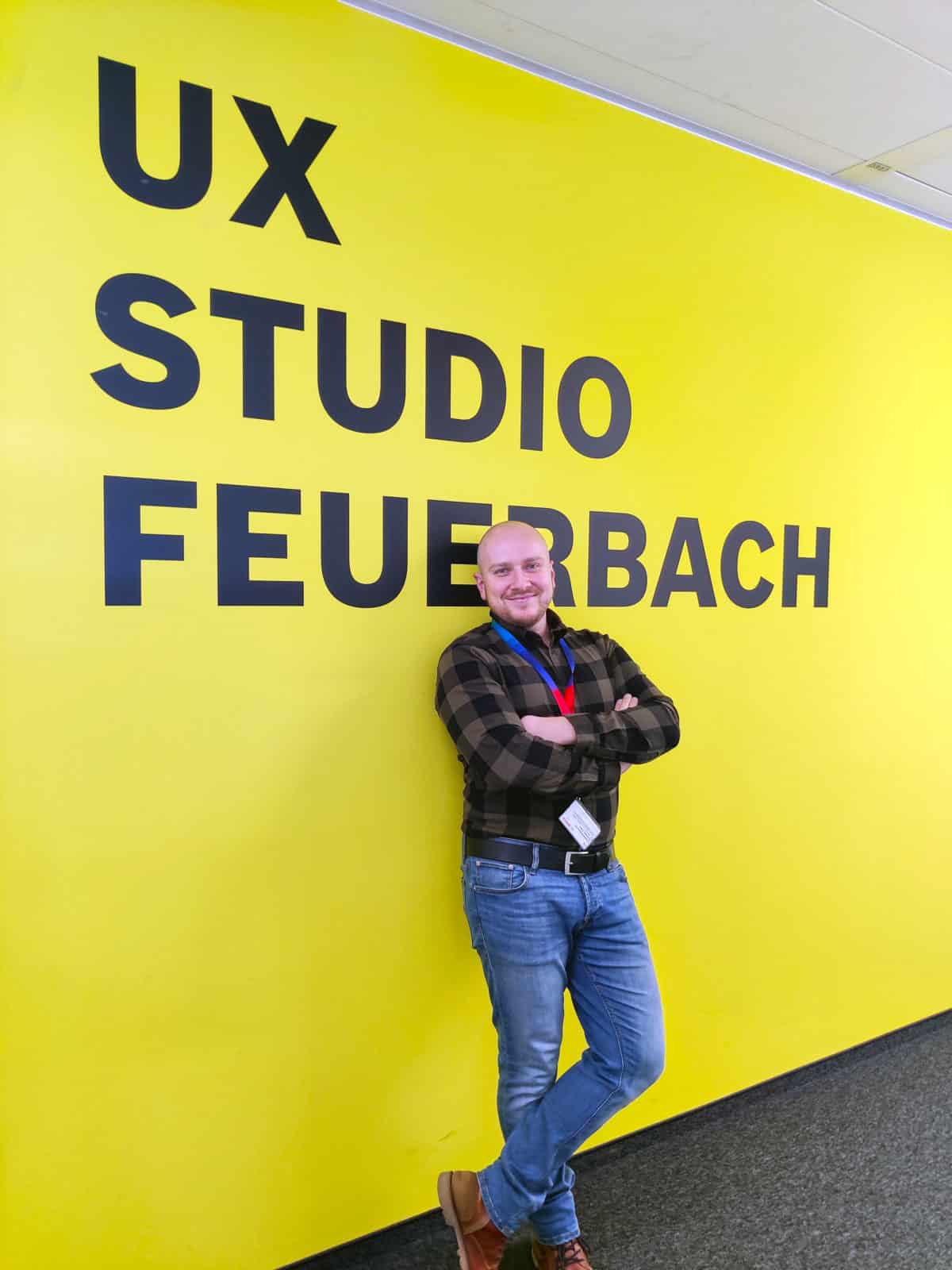 ©Bosch.IO
After spending most of his early working life in agencies, Vitali was initially reluctant to apply to a large company like Bosch: "Coming from an agency, I was afraid of losing the opportunity to work on a variety of products and in countless industries. I quickly realized how wrong I was."
In the end, a job offer from Bosch's central UX department helped him overcome his uncertainty: "I knew that as part of central IT, I would be at the heart of Bosch's enormous variety of products." He has never regretted his decision: As a User Experience Manager and Design Thinking Coach for Bosch's corporate IT, a vast world of different industrial sectors and product worlds opened up for him. Additionally, he got to experience and be part of Bosch's digital transformation.
After three years working for Bosch's central IT and later joining the central IT for 4 years Vitali transferred to the recently formed UX team at Bosch Digital. Here, he gets to apply his vast knowledge of Bosch's various products. He enjoys sharing his experience and mentoring younger colleagues on their professional journey. "I love that I am part of a big and ambitious design community at Bosch," he states. "For me, UX is all about developing technology not for technology's sake but for Users and their needs. That is exactly what we get to do at Bosch each and every day."
So you can truly say Vitali is designing a career as a UX consultant!
It felt great to be at the forefront of this big change process, and being part of central IT gave me a perfect overview of the whole company.
As a UX Consultant at Bosch Digital, Vitali is in charge of incorporating design thinking and user experience into the organization, culture and processes of Bosch Digital. Additionally, he and his team are responsible for the UX of digital products and services for a wide variety of customers and projects – each with different needs and perspectives. In some projects, Vitali acts as a sparring partner for management; for others, he gets down to the nitty-gritty and helps out operationally. While UX experts often specialize in a particular discipline, e.g. interaction design, user research or service design, Vitali sees himself as a generalist in human-centered design and enjoys moving between disciplines.
As a result, every day in Vitali's job is new, unique and interesting. He does not have a set daily routine, he explains: "Part of my job is reacting to changes in customer needs as quickly as possible – even if that means changing locations twice a day. It took some time to get used to these quick changes that my job requires – but now, it's exactly what I love about it." He is grateful for the high level of trust placed in him by his superiors, which allows him the self-determination and freedom to define his own role and task.
Part of this freedom is the flexibility to work from wherever he wants most of the time, whether it's remotely from home or on site. Still, he tries to work from his office at the UX studio Feuerbach at least 2–3 times a week to work on projects with his colleagues, for face-to-face interaction and to get a feel for the team and its needs. "This interaction with colleagues is crucial both for me personally and for my daily work. It gives me new impulses and ideas," Vitali says.
©Bosch.IO
©Bosch.IO
Bosch is about people. I love that Bosch's values are lived every day and I'm proud of that.
©Bosch.IO
Vitali's enthusiasm also shines through in his private life: There is hardly anything he can't get excited about, regardless of the situation. And he is equally versatile in his many hobbies as in his work life: from making art, e.g. acrylic pouring or Kintsugi to photography, travelling, reading, and snowboarding. But if he had to choose one it would be bouldering.
Above all, though, Vitali is a family man who loves spending time with his two children – trying new things to learn and grow together. His eyes shine with joy when he talks about having built a raised garden bed with his family to grow a variety of vegetables: "It is important for me to give my children a sense of self-efficacy and to show them what they can achieve when they commit to a goal."