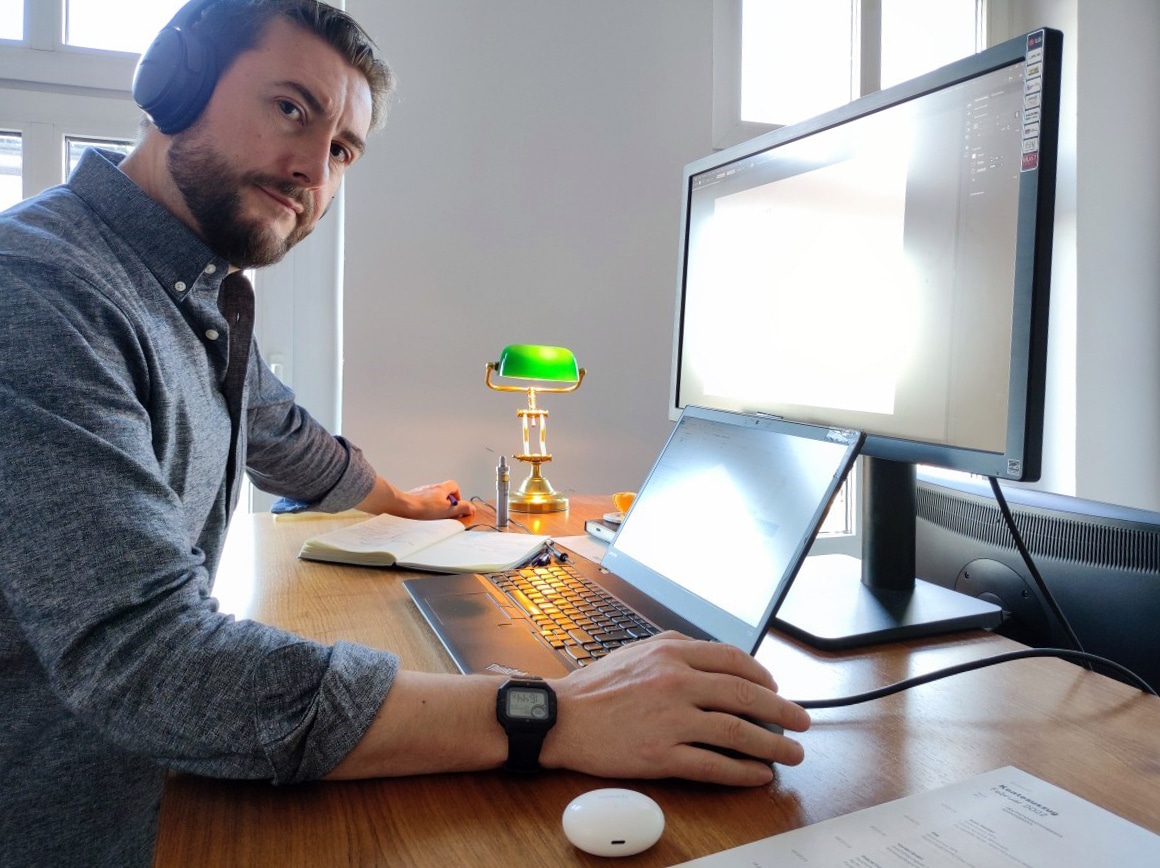 ©Bosch.IO
Whether you are a professional user or a layperson: if you want to take advantage of digital and AIoT solutions, you must understand them. This is where Björn Weiler comes into play. As a Technical Communication Engineer, he is in charge of the conception and implementation of software and service documentation for users. He knows how to present complex content in a simple graphic way and to ensure good communication within and between project teams.
Imagine trying to explain the concept of a digital twin to a five-year-old. Would you find the right words or images? Björn Weiler does with his great affinity for the IT world and the rare gift of being able to make even the most difficult technical topics understandable in both language and images. These qualities are the foundation of his career.
It all started when Björn decided to study communication and technical documentation, specializing in technical illustration. "I was immediately hooked by the mix of language, technology and design. Developing communication concepts for different fields of application is kind of my passion." As part of his thesis, he studied knowledge transfer in walk-through virtual spaces.
©Bosch.IO
Following self-employment, Björn worked as a technical writer in an e-learning environment and in a software startup company for several years. As a freelance lecturer for typography, design theory, and instructional design, he further supported young technical writers on their professional journey. Things could have stayed that way forever, if Björn hadn't heard the call from Bosch in 2018 – and, as he says with a smile, been "seduced" by it.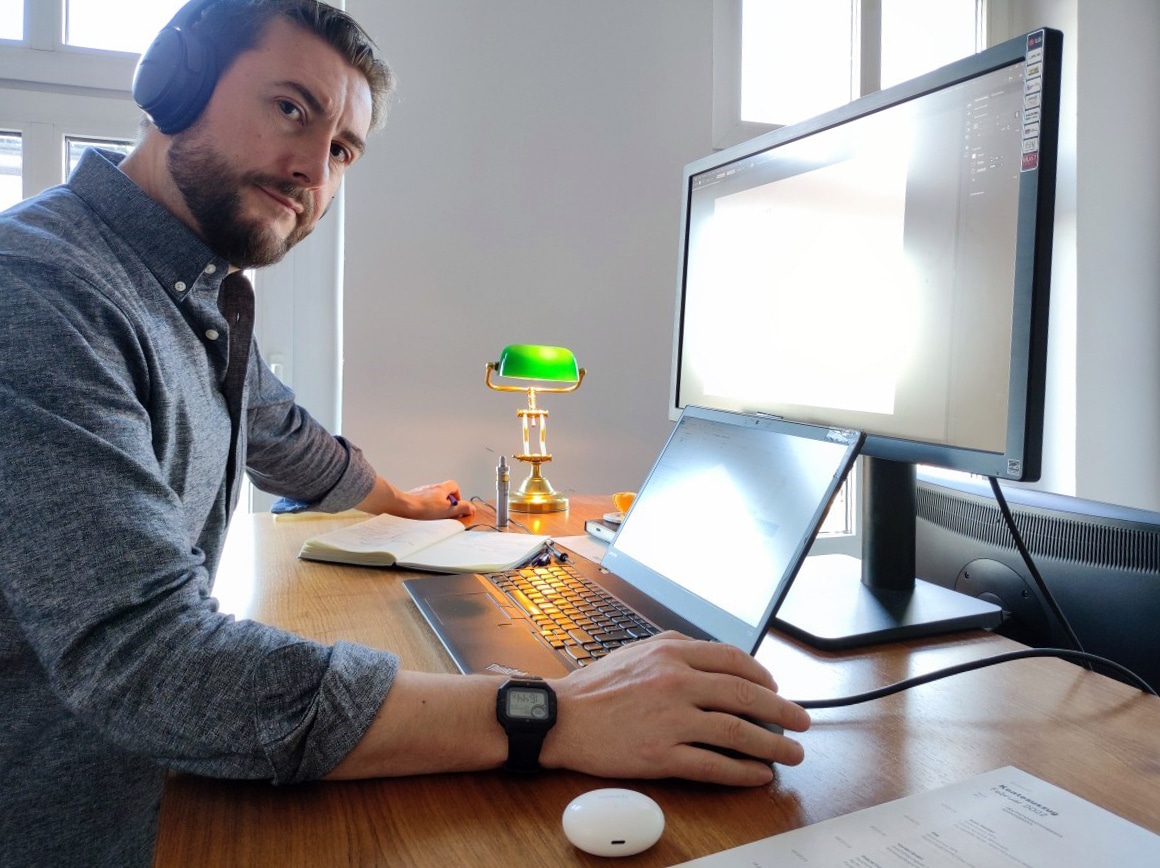 ©Bosch.IO
Björn would not have believed that Bosch of all companies would become his new employer. When he came across a job posting from Bosch.IO, he asked himself time and time again whether a large corporation like Bosch was the right employer for him .
In the end, however, Björn could not resist the combination of IT topics and Bosch values. To this day, he is happy with his choice: "Working for Bosch.IO feels more like working for a software startup with flat hierarchies and agile teams." The different duties of the job convinced him, too: as a Technical Communication Engineer, Björn still focuses on conceptual and editorial work, but can also use his graphic skills as an illustrator. "It is not only a combination of my strengths and interests; it also makes daily work exciting and varied."
Björn's daily duties include preparing technically complex and abstract topics in an understandable way. Communicating with various stakeholders is just as important. He sees himself as a mediator between the developers and users of Bosch.IO's digital and AIoT solutions and his customers. The project teams also benefit from his communication skills, for example when it comes to creating a common understanding of the target groups. "Everyone has a different way of communicating. There is a difference between preparing information for a manager and for a developer. I consider myself a translator who builds bridges between people and departments."
Björn and his colleagues are currently working on aligning and further developing the documentation of the Bosch IoT Suite. Due to his experience in publication, design, and digitalization, Björn is also involved in other projects, ranging from community management and customer support to editorial concepts. "Thanks to this varied and challenging content, my job is never boring."
©Bosch.IO
Given Björn's enthusiasm for his job, it is not surprising that there is no clear line between his private and professional life. He is passionate about everything that has to do with language and he enjoys spending his free time reading and writing. However, Björn is not only interested in the content of books; he also focuses on their aesthetics. As a typography lover, he can spend hours looking at the interplay of design and font. "I love a book with a nice layout and a typography that matches the content – but I also enjoy reading technical books on the subject."
Apart from his interest in design and photography, Björn is fascinated by virtual reality – especially when wearing his VR headset during a boxing workout. "The combination of VR and offline sports keeps me balanced – and I simply love the gamification approach. It is crazy how your pulse goes up when you are in the virtual boxing ring." He has been following the technical development of VR and AR since writing his thesis: "I think there is a lot of potential for the future with this technology, also in an industrial context."
©Bosch.IO
Looking towards the future
Björn is sure that "data is the new currency. Products are becoming more intelligent and connected, and new data-driven business models are becoming increasingly important." And yet, he is certain that machines will by no means replace humans: "Tools are important and impressive, but they will never replace human contact. We are and will always be social beings; we need gestures and fine motor skills like we need the sunlight. The ability to work in a team will also remain imperative. After all, we work with colleagues, not with machines."
Björn strives for this kind of partnership with his colleagues at Bosch.IO every day: "I want us to become a strong, reliable partner for all business units at Bosch that wins over customers with its innovative strength and new solutions. My vision is a long-lasting and trusting collaboration based on mutual understanding." And who could create this understanding better than Björn himself?